Meet Katie Grogan-Poulos, Owner of Alfa Flower & Wedding Shop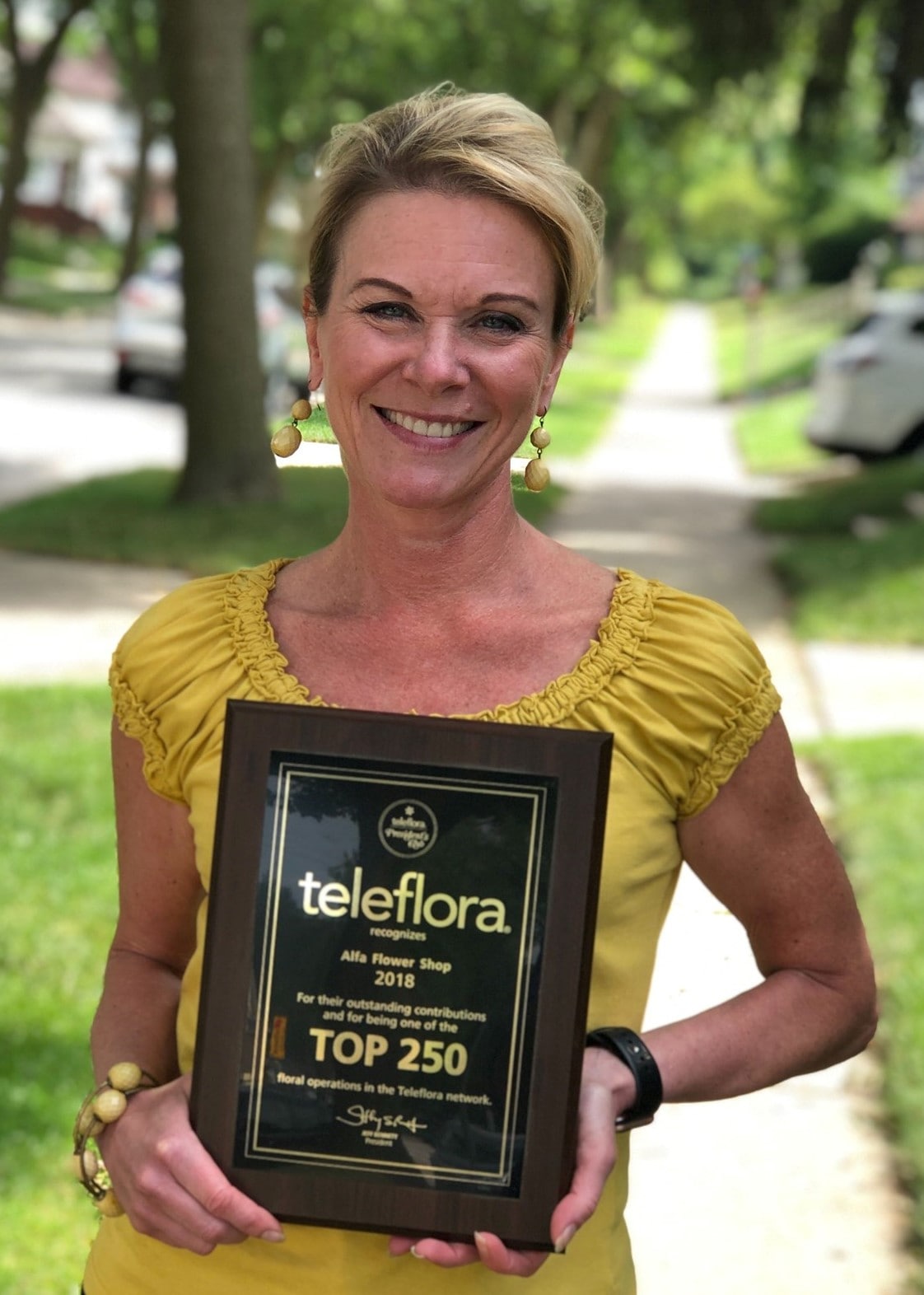 Katie Grogan-Poulos grew up in the floral industry. It comes with the territory when your family purchases a flower shop – which they did in 1974 after taking over Alfa Flower Shop from the original owners who founded the Milwaukee institution in 1937.
During her time spent helping out with the family business, Katie earned a bachelor of fine arts degree from Mount Mary College (now Mount Mary University), and also studied at the American Floral Art School in Chicago between her junior and senior year in college.
Her love of the industry led her to leadership roles in several different professional organizations including a 10+ year run as secretary, treasurer, vice president, president and past president of the Wisconsin/Upper Michigan Teleflora unit in the late 90's to the early 2000s and then again for another 3 year term nearly a decade later.
Katie's husband Nick is also involved in the industry as a salesman from Krueger Wholesale Florist, and their daughters - Ariana and Ava - help around the shop from time to time.
There are many challenges that come along with running a brick and mortar flower shop but Katie knows the key to success and happiness is surrounding yourself with an incredible staff of talented people you enjoy working with every day.
In fact, she is so close to her staff that she considers them family, an accurate description considering that most of her employees have been working together for 10-25 years with several more serving between 30 and 40 years!
From beautiful floral designs to fun classes and parties and even elegant weddings, it's no wonder why employees enjoy working with Katie at Alfa Flower & Wedding Shop. They are industry leaders in Milwaukee for a reason, not only because of longevity but also thanks to their high level of quality and service.